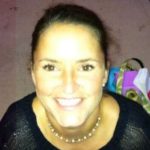 Thank you so much for ALL that you have done for myself and women's lacrosse this year. Your flexibility, relentless quest and knowledge of fitness is inspiring and I feel so blessed that you are on my team! Thank you for your time and love of my girls – our success is largely due to you!!
Womens Lacrosse Coach, 2016 State Champions
Cardinal Gibbons High School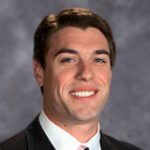 Great job with the boys this year. Our athleticism was on display Saturday, we absolutely overwhelmed them with our strength and speed. I know how much of that was because of your hard work and dedication. Keep up the great work!!!
Mens Lacrosse Coach, 2016 State Champions
Cardinal Gibbons High School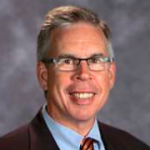 The guys really like working with you and I want you to know that you can have as much involvement with our team as you would like. I think you have the ability to inspire our guys and hope to see you with us often.
Basketball Coach
Cardinal Gibbons High School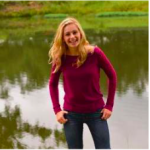 I have improved my jump and power tremendously! Thanks for a great season of lifting and I look forward to seeing you again soon for the spring/summer time.
Freshman Volleyball Player
Cardinal Gibbons High School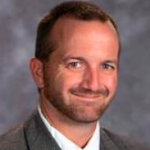 "Without your help throughout the season, we wouldn't have been as strong and healthy going into playoffs, which allowed us to make a deep run in the playoffs and win a championship."
Soccer Coach
Cardinal Gibbons High School

You are truly a dedicated individual who demonstrates the qualities of a highly qualified teacher.
Instructor & Coordinator of Lateral Entry Program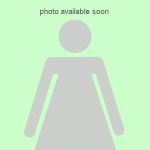 Hi Mr. Morland!I just wanted to thank you for coming to Apex and being the anatomy teacher!It was the best class I have ever taken and it still has not sunken in that it is over. I'm pretty sure it will be hard to top that class. So thank you! And hope you have a great summer!!

Chris was instrumental in helping me prepare our basketball athletes for the toughest competition in the country. His attention to details and his coaching knowledge is exceptional. I give Chris my highest recommendation.
Strength & Conditioning Coach
Univ. of Utah

I always thought you were a fantastic strength and mental coach for the tennis team down at NC State, they were very lucky to have you.

Coach Morland worked with the NC State tennis team for more than a year and always brought a lot of energy and enthusiasm to our strength and fitness workouts. He was dedicated to his job and always supportive and helpful. He was willing to work with me to personalize the workouts to suit my needs even when he was responsible for more than 4-5 varsity teams.

Chris's commitment to integrity and excellence in and out of the workplace is contagious. The intentionality with which he operates is admired among his colleagues. Chris's character is impeccable. It would be to any company, institution, or organizations advantage to have Chris Morland as a part.

Chris Morland was my Strength and Conditioning Coach during my collegiate career at North Carolina State University. He was an excellent coach in so many ways. He has extensive knowledge in his field, and had clearly done his research on the sport of diving. This was much appreciated as I believe it helped me achieve the next level in my diving. Chris would listen to my goals and where I wanted to go in my athletic career and did everything to help me along the way. He also took the time to explain anything when I had questions. He was always a pleasure to work with, no matter what day or time. I would strongly recommend Chris Morland to anyone!

Chris Morland possesses the necessary knowledge for being a trainer and weight lifting coach; his ability to hand sketch workouts suitable for various teams (soccer, track, wrestling, etc) make him an awesome, universal coach/trainer. Coach Morland is passionate about his work; he has a passion for coaching like no other. He also has a work ethic same as that of a national champion for which he is; instead of watching the players lift as he instructs them, he will throw on his lifting gear and lift with them. It is the small things such as this that creates a strong relationship between a coach and his players. Also, being educated within one's field is just a small portion of the job, but personality is another important feature. Chris Morland has a personality that is always bright and constantly running; he inspires me greatly because when the one thing that is most important to him is suffering, he still manages to come to work with a smile on his face and people like him are hard to find. Lastly, Chris Morland is the epitome of a fine coach/trainer, he has the knowledge and personality to carry multiple teams as far as they want, he truly believes this and I've experienced it.

Chris is a very positive, upbeat, and knowledgeable strength and conditioning coach. As one of Chris's former athletes, I can attest to the determined, business-like atmosphere Chris established in the weight room, as well as his eagerness to provide additional help to athletes, even when it was not necessarily his scheduled duty. With first-hand experience of Chris's personality, as well as his thorough knowledge of biomechanics and strength training, I give Chris my full recommendation.

During my time at NC State with Chris as a supervisor, I was able to further my knowledge of Strength and Conditioning. Chris never let any aspect of training go without notice and made sure all of his athletes as well as colleagues understood what they were doing and why they were doing it. This is the characteristic of Chris that I respect the most. I always understood the logic behind all programs and what each program was attempting to accomplish. The dedication that Chris exhibited with his athletes and his continued desire to better himself should be emulated by all professionals in this field. Chris truly strived to be the best in every aspect of Strength and Conditioning.